LIGHTEX® TECHNOLOGY
AN INNOVATIVE PHOTOBIOREACTOR MADE OF A
MULTILAYER OF LIGHTEX® / LUMINOUS FIBER OPTIC FABRIC
Based on a Lightex® bright double-sided panel, a plane photobioreactor with internal volumetric illumination–PRIAM, has been developed in cooperation with University of Nantes (France).
PRIAM PROTOTYPE
A BREAKTHROUGH PHOTOBIOREACTOR WITH INTERNAL
VOLUMETRIC ILLUMINATION FOR A VERY HIGH PRODUCTIVITY OF MICROALGAE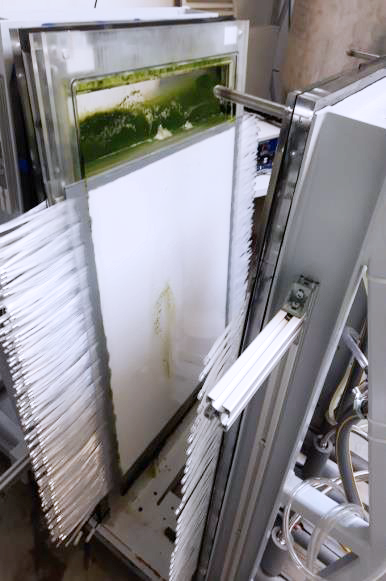 PRIAM PROTOTYPE
Floor area 1 m²
Height 2 m
Specific light area ~500 m2 m3
Liquid volume ~10 liters (5 panels)
In situ control of pH, temperature, …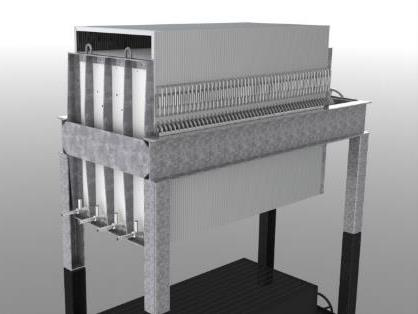 PRE-INDUSTRIAL SYSTEM
Continuous productivity
3.75 kg m-3 day -1
NO BIOFILM !!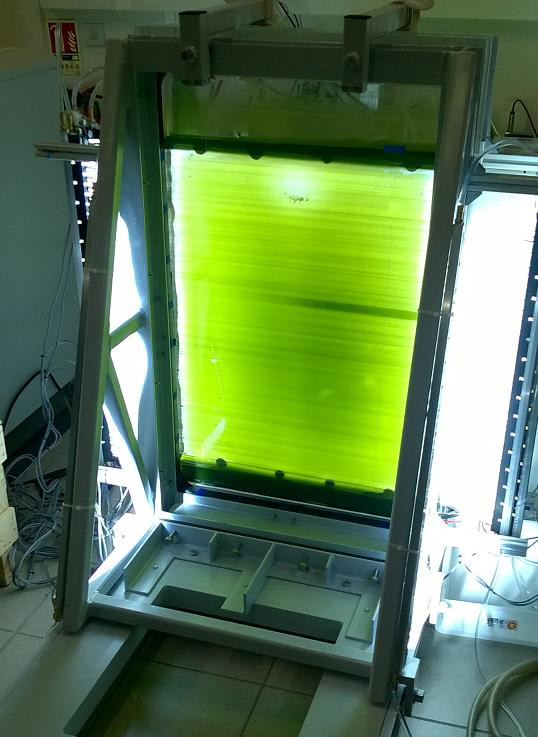 closed system in a sterile environment
cGMP production of microalgae
modular design
To our knowledge : no equivalent system
PRODUCTION AND REFINING OF PORPHYRIDIUM CRUENTUM
Porphyridium cruentum is a challenging case, because of the production
of exopolysaccharides, a sticky material creating biofilm troubles
Production
validated in PRIAM prototype
NO BIOFILM !!
phycoerythrin (B-PE) ~4% immunofluorescent tracer 

exopolysaccharides (EPS) 30-40% antiviral components


zeaxanthine ~1% antioxydants

other
AlgoLight enables the INDUSTRIAL production of
 Pharmaco-active metabolites (anti-viral, anti-cancer, anti-bacteria, anti-inflammatory, neuro-protectant, …)
Biopharmaceuticals, recombinant proteins in transgenic microalgae
Toxic metabolites (bioactives, veterinary products, pest control,…)
Life support for human space exploration

CRTT
37 Boulevard de l'Université
44 600 Saint-Nazaire – France
To know and exercise your rights, including withdrawal of your consent to the use of data collected by this form, please see our
Legal Notice
.